Here is a trick to make your iPhone or iPad iOS screen neat and organized. Here are the steps to do it to make an empty space on your icon grid. This trick work will all iOS version until now (iOS 13). And it will be probably compatible with future versions. Because your are simply adding a blank bookmark on your screen.

1. Visit this very page from Safari on your device
2. Hit Share button
3. Tap Add to Home Screen
4. Then you can move it like any other app , but it will be blank

Neat, isn't it?
Below you can see my home screen with the result.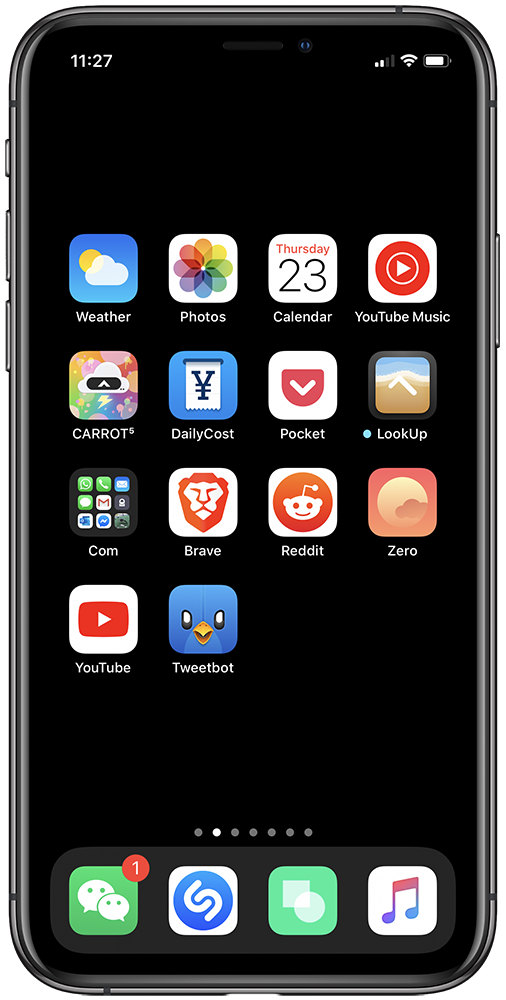 Don't hesitate to reach me on my contact form if you have any feedback or comment! 🤞